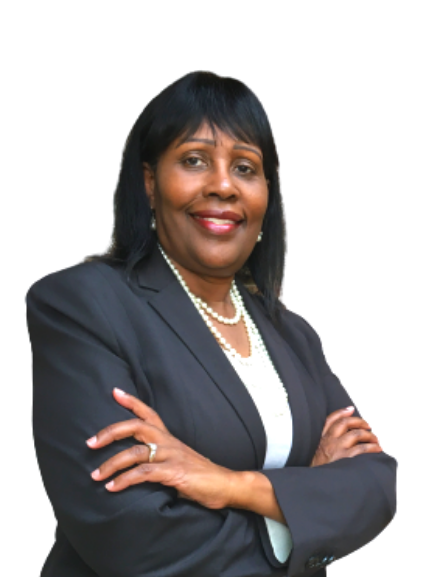 President & Founder | Tech Passionita
Hi, I'm Anita, the visionary behind DIYpreneurs.com!
DIYpreneurs.com does not sell great-looking, high-quality websites only, it provides success solutions that will help you to not only exist online, but thrive in the online market space, too.
Not long ago I quickly recognized (though I admit not quickly enough), that I was doing my clients a huge disservice by merely churning out websites for them, but not providing them with a roadmap that leads to online success as well.
They had no clue of what to do with their sites after the sites had been launched and made available to the world. But, although the "world" could have access to their sites, no one in the world would see their sites without a strategic plan and without taking practical, long-term action steps to draw people to these sites. 
It's a myth that you can build a website and they will come ("they" meaning your desired audience). That doesn't happen. You have to invite your audience to come and take them by the hand and lead them to where you want them to go. Then, let the website do the work it was created for: to engage the preferred audience and to win them over to becoming customers. 
So, after seeing my clients struggle to gain any traction with their websites, it hit me hard – my clients need more help. They need a success blueprint and they need to implement actionable steps in order to reach their desired goals in their businesses. There existed a large gap that I knew I could fill for them. I could offer them more of the help that they needed.
The ThriveSuccess System was born!
Every component in the ThriveSuccess System: a powerful website, growing visibility, and providing ongoing tech support all works hand-in-hand to thriving with an internet business.
Partnerships with my clients do not just happen but they are intentional collaborations with those who are passionate and excited about getting their products or services out to "their world" and who are committed to the process of improving their reach, image and standing in the online market space.
If you are one of those intentional, excited and passionate ones who would like to partner with me, then, I will be committed to helping you reach your online growth goals for your business or for your organization as well. 
Lets you and I have a conversation to see if we can come together to work on your project.
Don't delay, schedule your appointment now by clicking the Booking My Appointment link, now.
I have over 15 years owning and operating various businesses (offline and online), four of which saw various levels of good success.
Also:
President, Empowerment Alliance, LLC
Certified Search Engine Optimization and Usability Specialist, University of San Francisco, 2010
Certified Leadership and Life Coach for Executives, plus Trainer and Speaker – John C. Maxwell Team, 2014 
Currently, my specialty lane is in helping independent business owners, small businesses and organizations that are service-based providers.
I'm happy to help where I can.
DIYpreneurs respects your privacy. Please read the Privacy Policy on how your personal information is handled by this site.